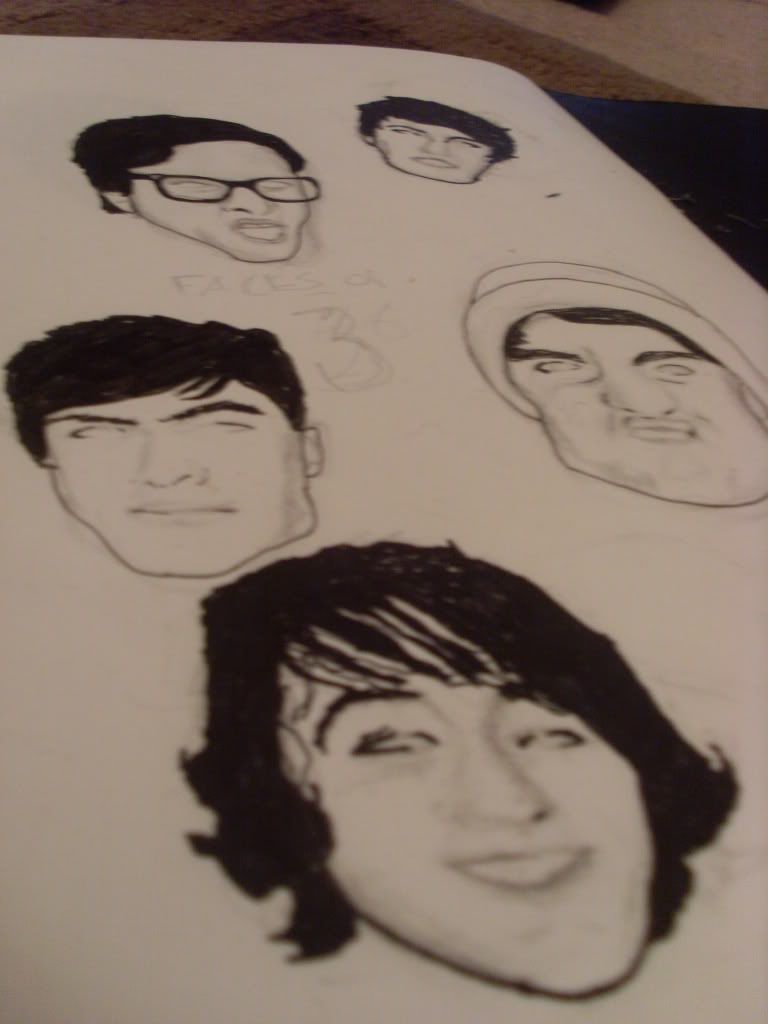 This just a handful of drawings I did in my bordem at home today.
I still need to do Rosa and Bullet bullet Billinge,
eventually ill probably make these into a poster for the house in the style of stephane manel.
I should have gone out today and took some photographs.
Ill save that for tommorow, also gotta get mugged off at specsavers for an eye test
Balls
?